Are you beautiful? Talented? Do you have a lovely singing voice and a flare for the art of conversation? Can you practice all of these skills while effortlessly disembowling a snarling, ferocious monster? Then you might have the makings of a true geisha!

Feca Devblog
August 21, 2014 -
It's been the subject of discussion and debate for months and months, but finally, you're going to find out exactly how Fecas will change after their revamp!
Vertigo? Apathy? Depression? Time to act! You may be one of the victims of "Dimensional Illness", a plague that gnaws at no less than 90% of Dimensional Travelers.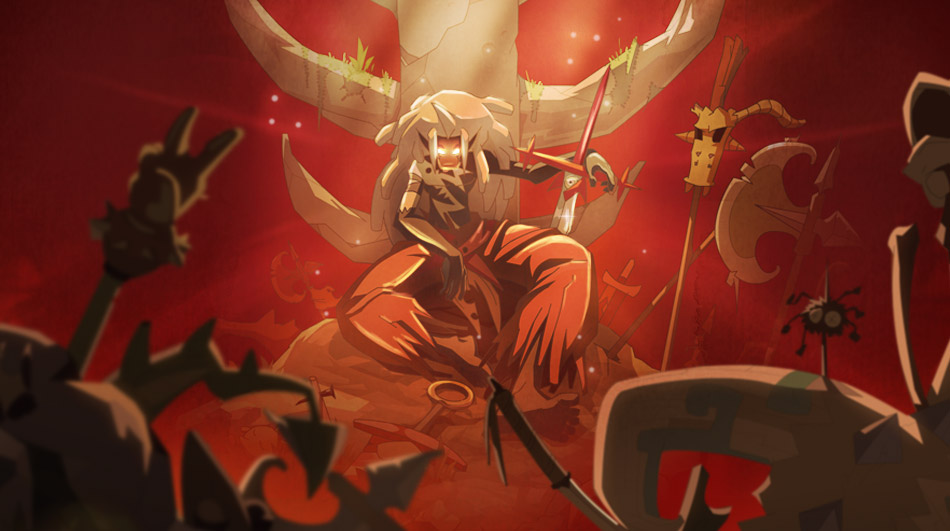 The Goultarminator 6 selection phase is over! For 35 servers, the adventure stopped in its tracks yesterday. But for the 16 qualified servers' 64 teams, the fun is over, the real thing is about to begin. See you on Tuesday, August 19 at 7PM (DUT) for the finale phases launch!
Myths and legends have been told for years of this magestic, powerful creature... And now that we've found her, we can't let her die! The Whale of Frigost is beached and suffering on Albatrocious Rock. Her survival depends on you!
His name is Shadow and his goal is death... your death. No more will you enjoy the soothing touch of the Phoenix statue, because on Shadow's server, the monsters will have their revenge! Welcome to the beta of the Epic Server! Will you be the first hero of this new hardcore PvM server? Please enjoy an instructional video on your ultimate demise below...

2.22 Update: The Frigost Whale
Updates - August 08, 2014
Ten years they've been looking for her! Simple myth to some, reality to others, the Frigost whale has finally resurfaced. Discover in video the Albatrocious Rock, where she washed ashore. Follow the campaign led by the Sea Chafer's crew to save her from a deadly intoxication!