The official release of Krosmaga!
Info - February 22, 2017
If you've always dreamed of being a god, having their powers, and having an army of creatures at your command, you'll love Krosmaga! You'll be able to play it anywhere, anytime, and even receive gifts.
Mimisymbics come in twos!
Shop - February 22, 2017
It's Carnival time, so keep your intentions masked! Pretend to be someone you're not and trick your enemies with the help of the Mimisymbics! From Wednesday, February 22nd to Monday, February 27th, get two Mimisymbics for the price of one.

Saint Ballotwine Mystery Box
Shop - February 17, 2017
For Saint Ballotwine, gift yourself (or gift someone else!) a Mystery Box dripping with love! Choosing a gift for someone you really care about can turn out to be migraine-inducing. Why not let fate decide instead? The Saint Ballotwine Mystery Box is waiting for you in the Shop, for 700 Ogrines. Take the plunge!
A Guide To The Perfect Little Ouginak
Info - February 17, 2017
With a stately demeanor, fur shining, and tail proudly raised, he's getting ready to make his grand entrance to the World of Twelve. Truth be told, he's already been sticking his snout in it for a while now. And he's waiting for one thing: to leave the shadow of his kennel, and for you to put a leash around his neck. Paws off! Are you sure you know how to manage your Ouginak?
GAMAKNA, the digital magazine for Ankama's universes
Info - February 17, 2017
With a month and a half under its belt already, 2017 can seem a bit gloomy… Fortunately, Gamakna is here! It's the free magazine which reveals Ankama to you, behind the scenes. Read it on your PC, or download it on your tablet or smartphone!
100% bonus XP and Drop this Saturday!
Info - February 16, 2017
Whether it's snowy or not this weekend; are you wondering what you'll do to amuse yourself? Look no further: we have what you need! From Saturday, February 18th, 9AM (Paris Time), until Sunday, February 19th, 9AM (Paris Time), enjoy 100% bonus XP and Drop!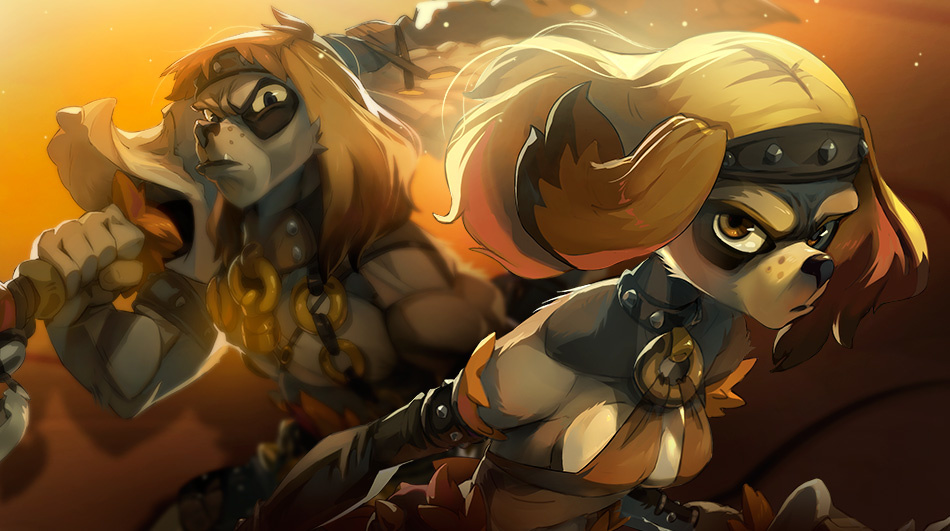 Update 2.40: it's open season!
Updates - February 10, 2017
Update 2.40 has leaped out of the kennel on Valentine's Day, and it won't be loving feelings that the new class of characters (available to all) inspire... more like RAGE! Your Ouginak is waiting for you in the game, sitting quietly, waiting for the order: "Sic 'em!"
The Ouginaks: Rage and Bone
Info - February 07, 2017
They have existed since the beginning of the World of Twelve. One has but to contemplate their habits and customs to instantly have a clear glimpse of the Primitive Age! A resurgence of faith in the canine god Ouginak has brought them back to the center of the adventure. But how does one explain the bestial return of the hairiest god of them all (after Ecaflip)?