The Al Howin Mystery Box is back!
Shop - October 31, 2014
You asked for it, now it's back! Try your luck at winning sets, pets... Celebrate Al Howin!
So, will Ecaflip smile upon you again?
Try your luck
before Sunday,
November 2nd
, at 23:45 (EST)!
Al Howin and Vampyrina are haunting your Subscriptions!
Shop - October 28, 2014
The evil gardener Al Howin teams up with the Vampyrina pet to infest your subscriptions and it's up to you to take advantage of them. Get
Al Howin's Set
,
Vampyrina
, or
both
, depending on how much
subscription
you buy, from now until
November 3 at 23:45 (EST)
!
Al Howin opens his doors!
Event - October 28, 2014
It's always late at night in Al Howin's Vegetable Patch... The fence creaks, the Arachkin webs get caught in your hair. You walk on, using the light from the Worm-O'-Lanterns and there it is, finally, the first Dehorror. Luckily, getting out six feet under doesn't scare you away... Now until November 25, DOFUS celebrates Al Howin!
The winners of the 10 Year anniversary contest!
Community - October 28, 2014
10 years, 11 quizzes… 50 winners! The drawing has spoken. And we owe you a bunch of thanks: for the sheer number of participations and the quality of your answers! You. You are our best fuel, driving us to... the next ten years!
It is sometimes useful to put one's ogrines in the same basket. For proof: for any basket of
6,000 OG
or more bought in the
Great Emporium
, you'll receive, as a gift, the
Tofume Ghost
pet! Take advantage of this offer before
Thursday, October 23, at 23:45 (EST)
.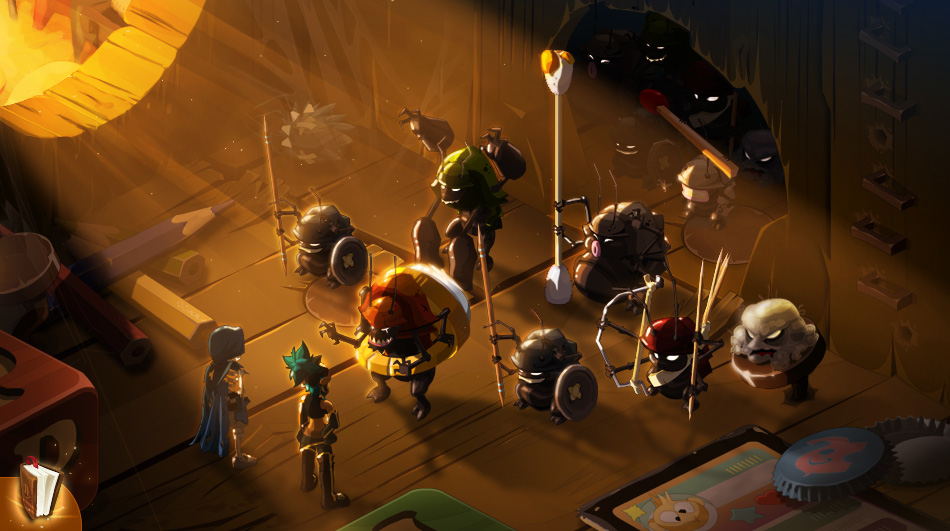 Did you hear that? Shhhhh... Listen... There! There it is again! Scratching, swarming, creeping: sounds made by the Vilinsekts, thieving parasites that only recently started invading walls and beams in Astrubian homes! The situation is quite dire indeed, so much so that the Astrub Bugle has decided to sound the alarm...
Microkrosmoz: the adventure begins!
Updates - October 14, 2014
To all disillusioned adventurers out there, those of you that are sure they know the World of Twelve like the back of their hand and that it held no more surprise for them: may they (and everyone else for that matter) prepare for their greatest adventure yet! Because the
Microkrosmoz
is opening its enormous doors! And you, will you be up to the task at hand?
DOFUS 10 years creative contest
Community - October 21, 2014
You might not be aware of it, as we're keeping that on the down-low, but DOFUS is actually celebrating its 10 Year Anniversary. I know, crazy, right? Who would have thought! So it got us thinking: "How do you see DOFUS in 10 years?". Quite the question, right? Answer it with a drawing, or any kind of graphical creation, with the utmost liberty. You could make your way into the top 51 of our creative contest!