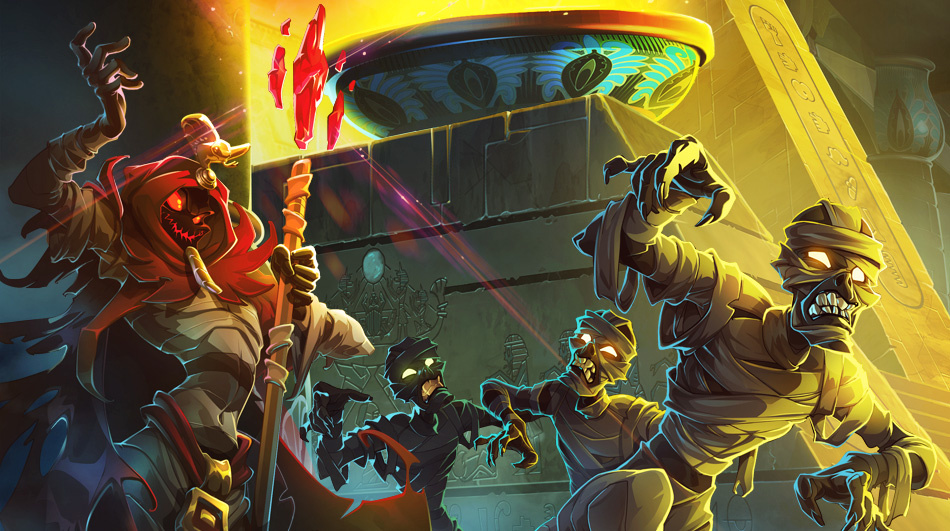 Update 2.39 - The Slumbering City of Gold has Awoken
Updates - December 06, 2016
It's here! Update 2.39 is online!
Do you hear that rumbling in the distance? That's the sound of scores of monsters hitting their alarms and rising from their graves! Today, you can log in and experience the
second chapter of the Ohwymi story
!
#DOFUSCOG: Starting signal Monday!
Event - December 10, 2016
From December 12th to January 5th, the Clash of Guilds is offering an inter-server competition aimed at finding the best guild in the World of Twelve. Are you and your companions ready to take on the challenge? Then don't miss the first event starting Monday: the Dungeon race!
DOFUS BACKSTAGE #7: SOUND
Info - December 09, 2016
Delve into the magic of sound effects thanks to this new instalment of DOFUS Backstage! Gregory, sound designer, welcomes you into the backstage area of the "sound" team and lets you take a peak at what he does for a living. Witness with your very own eyes (or rather ears) how he makes the Grougaloragran Fatal Blow come to life!
WAKFUNDING is over… a big thank you!
Info - December 09, 2016
Who know that the relationship we have with our community is special, and that you're the main reason we exist. You've proved it to us once again, which is why Tot wanted to thank you…
New subscription packs for Kwismas!
Shop - December 08, 2016
Temperatures are plummeting, Missiz Freezz's little impish nose is running, and Twelvians are heading into that part of the year where they and The Bear have more in common than ever. There's no doubt: winter is here! Now's the time to take advantage of the new Kwismas subscription packs!
Clash of Guilds: Season 2!
Event - December 01, 2016
Are you in a guild, or are you a guild leader? Then obviously, it has to be the best guild in the World of Twelve! You will have the chance to show everybody that your guild is the best from December 12th to January 5th in the Clash of Guilds II!
Kwismas Land Ahoy!
Event - November 30, 2016
For 10 years it has been appearing to the north of Amakna, covered with pine trees and presents, and the festive monsters that protect them... Get ready, because Kwismas Island is back, December 9th to January 9th!

The Advent Calendar: Ready, Get Set!
Event - November 29, 2016
Even better than a present. Even better than two presents! Even better than THREE presents! Even better than… Yes, okay, you got it: the DOFUS Advent Calendar with 25 surprises is coming out soon! Get ready to solve some riddles!