Quail, mortals! The time is near... On Tuesday, September 2, Shadow will open up his domain to you: the Server Epic is unique, international, and... deadly!
Modifications to Treasure Hunts
August 27, 2014 -
In the 2.23 Update, we will be making several modifications to the treasure hunting system in order to make them more appealing, a little bit more 'resilient' against tools that allow one to resolve them instantly, and we will improve the way we're taking visual impediments into account.
You've dreamed it, and Ankama did it! The new
Veteran Reward system
will allow us to reward your loyalty. That's right, you'll be able to show everyone at the Zaap your seniority with exclusive equipment skins. How does it work? Allow us to explain...
Feca Devblog
August 21, 2014 -
It's been the subject of discussion and debate for months and months, but finally, you're going to find out exactly how Fecas will change after their revamp!
Vertigo? Apathy? Depression? Time to act! You may be one of the victims of "Dimensional Illness", a plague that gnaws at no less than 90% of Dimensional Travelers.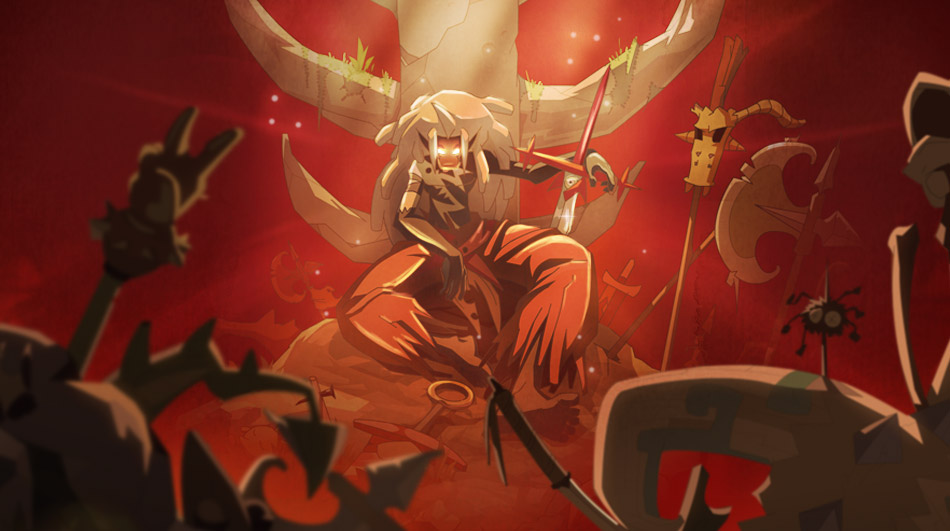 The Goultarminator 6 selection phase is over! For 35 servers, the adventure stopped in its tracks yesterday. But for the 16 qualified servers' 64 teams, the fun is over, the real thing is about to begin. See you on Tuesday, August 19 at 7PM (DUT) for the finale phases launch!
Myths and legends have been told for years of this magestic, powerful creature... And now that we've found her, we can't let her die! The Whale of Frigost is beached and suffering on Albatrocious Rock. Her survival depends on you!
His name is Shadow and his goal is death... your death. No more will you enjoy the soothing touch of the Phoenix statue, because on Shadow's server, the monsters will have their revenge! Welcome to the beta of the Epic Server! Will you be the first hero of this new hardcore PvM server? Please enjoy an instructional video on your ultimate demise below...