Letter to the Community #03
Info - April 29, 2016
Before you go ahead and explore our letter, it is important to note that no dev have been harmed for this information ... well ... officially! Here are the details on what the different teams are working on in the KROZMOZ!
Double XP to honour the Fairy Lax!
Event - April 27, 2016
What a dilemma... on the Fairy Lax Day, you're supposed to slack like never before, and we go and spoil it all by offering you a double XP week-end! And not just any Double XP week-end, since this one works not only with fights* and quests, but also with professions! Starting Friday, April 29 at 5PM (Paris Time) and ending Monday, May 2, at 9AM (Paris Time): are you ready? Get set! XP!
Dungeon Rusher #4: Tofu Fighting
Event - April 22, 2016
This weekend, participiate in Dungeon Rusher #4 to walk away with the new Royal Tofu shield! It's gonna get hot in the Royal Tofu House this weekend!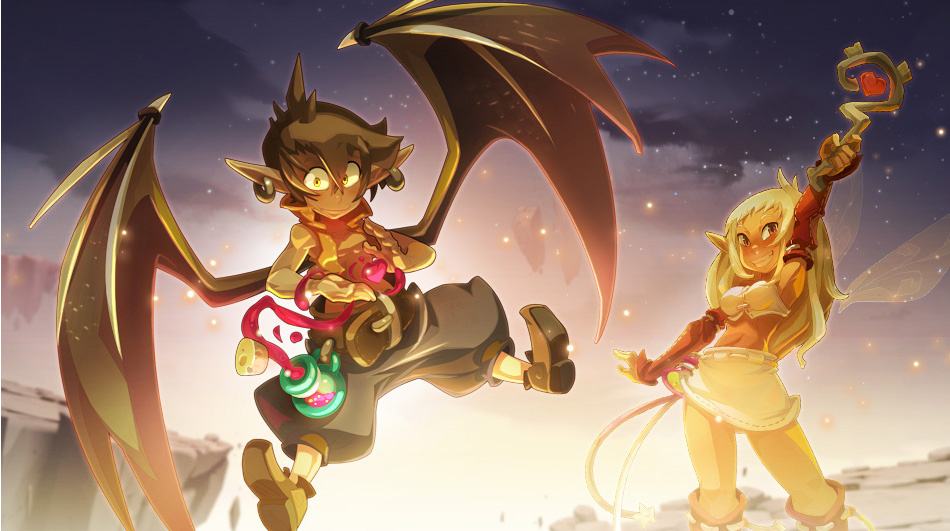 Update 2.34: Rise to the Challenge!
Info - April 19, 2016
Spiffy new Eniripsas, challenges by players for players, a dedicated notice interface for guilds, plus tons of other stuff we've shown you in the Devblogs and the beta is waiting for you in Update 2.34! Starting now!

Because we know that our Community is chock-full of incredible talent, and because we are always amazed to see your work, we're asking you to take part in an art contest to celebrate World Art Day!
Dofus 2016 Calendar
Info - April 15, 2016
OK, yeah, we know... it's April already! It's true that receiving a calendar in April is a bit like getting a chocolate rabbit at Easter with his ears already bitten off. Not cool. But, better late than never, right? You can now take a look at what's coming over the next few months with DOFUS...

Community Challenges
- April 05, 2016 -
In version 2.34, we are introducing a new feature to the game called Community Challenges. This is a system that allows you to offer challenges to other players and to win kamas by betting on their success or failure. This feature is a "tool". The players are the ones who determine what type of challenges they would like to offer to the community.
Your password via your cell phone
Info - April 05, 2016
Password recovery via text message is now available in most countries. And that's just the start! Soon, you'll be able to do all sorts of new things using your cell phone number...