August 24, 2011, 13:23:54
Here you can see your Ogrines and gift points:
Go to www.dofus.com and log in. Click on "Character Pages" in the right column, or choose "Your account" located at the top right corner of the page.
Manage my account/Ogrines

.
Here you find detail information about your Ogrines. It is also where you 'buy' subscription time, add another character slot or buy a potion for name/colour/gender change.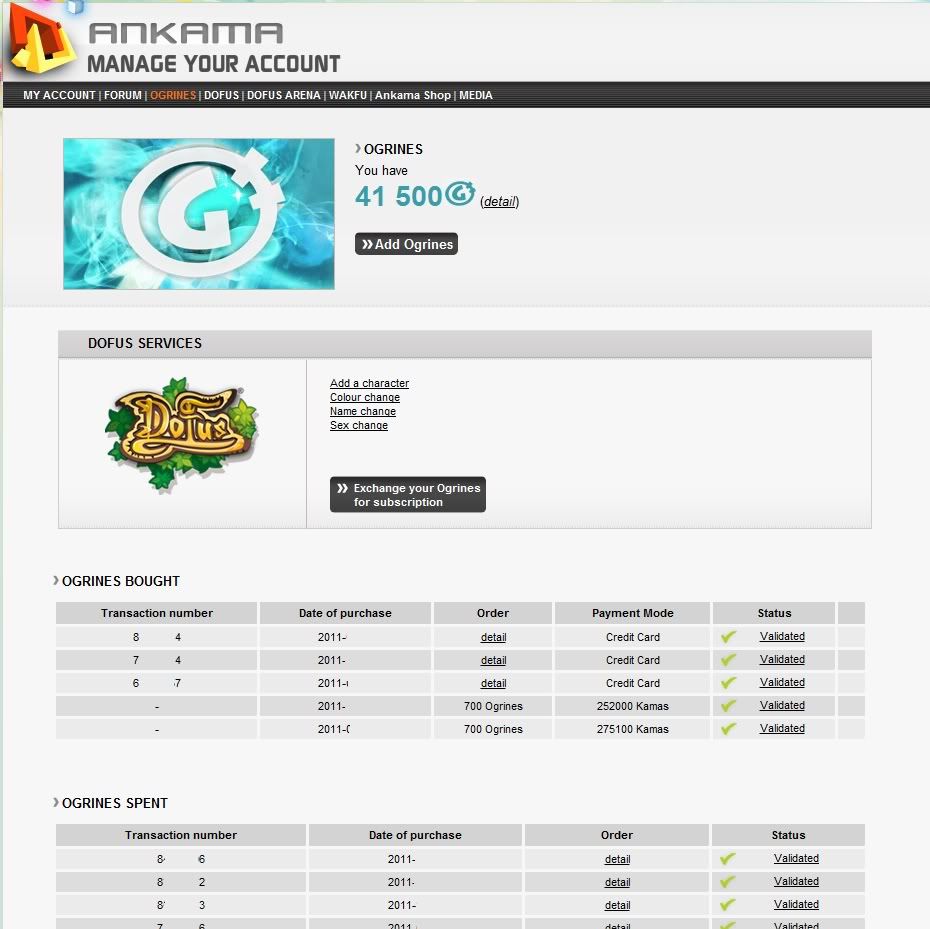 If you click on (details) behind the amount of Ogrines you have, you find all information about them, and also their expiry date.