Lunar New Year: Party On!
By [Ankama]DOFUS

- ADMIN -

January 16, 2023, 15:00:00

AnkaTracker

Announcements
"The party's over," sang the troubadour Durti Eyrs. But is it really? Not quite… At least not for the Pandawas! The streamers from the Clockwork Ball have barely been put away, and now there's another date to celebrate soon: the Lunar New Year. Are you going to the party?
Fortunawa Cookie season is here! And this time around, its mascot is an adorable creature with softer-than-soft fur, long ears, and a cute little pompom tail. That's right! The event inspired by the ancient Pandawa calendar will happen under the sign of the wodent!
Up for grabs this year: a ceremonial chameleon pet with a name that will have you hopping and pirouetting with joy!
The Tutuyutu is the result of years of relentless research and generations of breeding. The cutest wodent breeding stock, rigorously chosen by experts, gave birth to this even cuter ball of concentrated cuteness.
If you want to have a chance at getting one of the furry little bunnies for yourself, you'll first have to face off against a whole host of bosses from Wabbit Island and Pandala Island.
From 3:00 p.m. (CET) on Friday, January 20 at 3:00 p.m. (CET) through 3:00 p.m. on Friday, February 10, here are the bosses likely to drop* the Tutuyutu:
Wa Wabbit
Wa Wobot
Shogun Tofugawa
Founoroshi
Hanshi
Nagate
Damadrya
Tanukouï San
Koumiho
Queen Amirukam
King Imagami
What would the Lunar New Year be without delicious Fortunawa Cookies? They're back too, along with the ceremonial pets from previous editions!

* As a random reward when you defeat one of these bosses.
Score : 67

Score : -1352

I thought this was gonna be a Wo wabbit pet... But the pet is very cute as well. One day we will get a wo wabbit pet... Or his cousin, gangster wo wabbit...

PSA for all : You can get the pet from percs in any room of the dungeon. Someone I know just got a pet from floor 1 of a dungeon.

PSA to all - you can get the pet from percs in any room of a dungeon listed above. I know someone who just got a pet drop from a perc that was on floor 1 of a dungeon.
Score : -1352

you can get the pet drop from percs in any floor - someone just got a pet drop from floor 1 of a dungeon through a perc.
Score : 5979

A lil Trivia on the cute adorable luuuuvly Tutuyutu:
.
.
A) What drops it:
.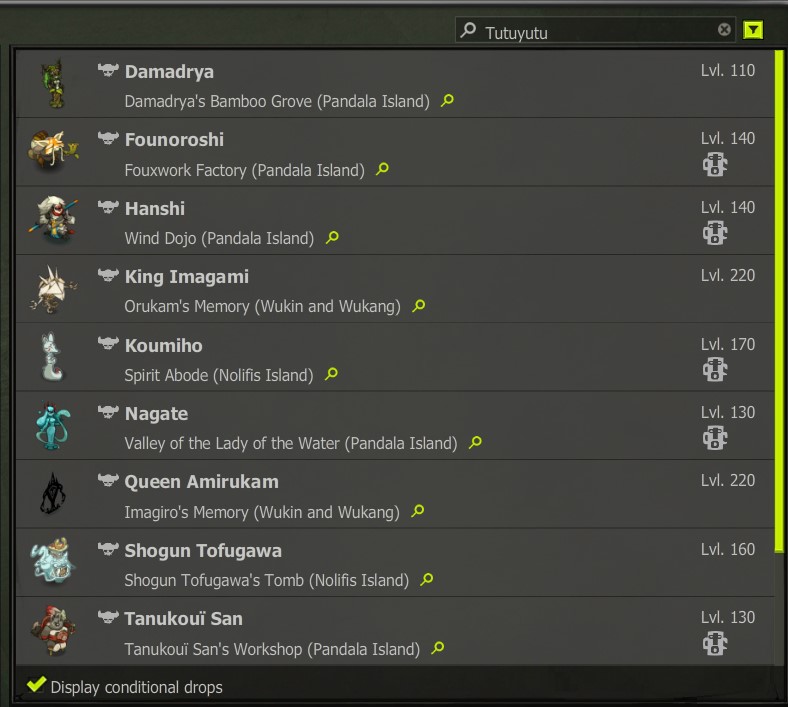 .
.
B ) Then, the chances of dropping Tutuyutu, per dungeon involved in the event, so you guys and girls can see drops rate per dungeon, alone, or with some pp/ idols, then decide which dungeon/ s  is/ are best for your character/s to run:
.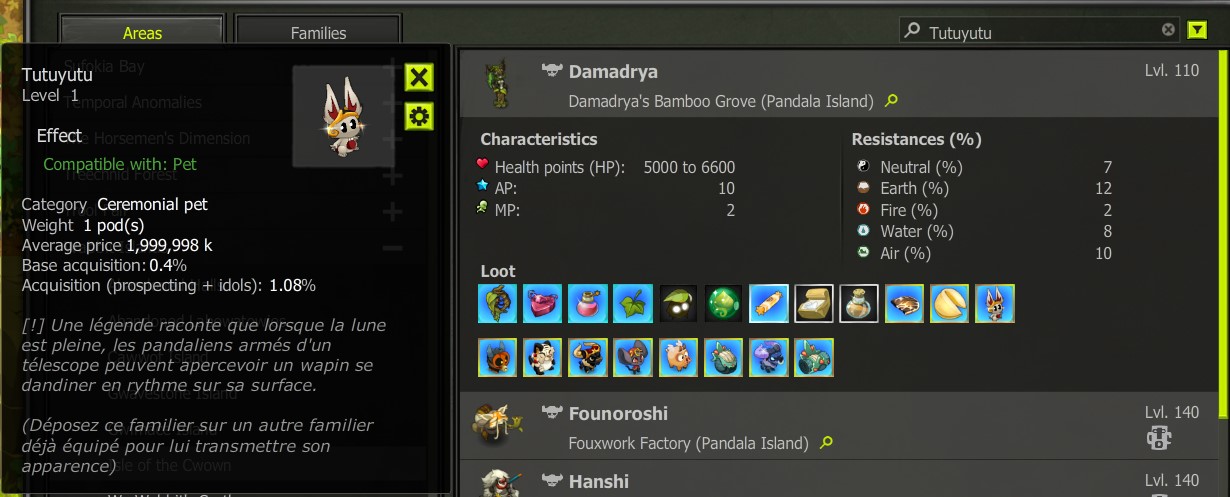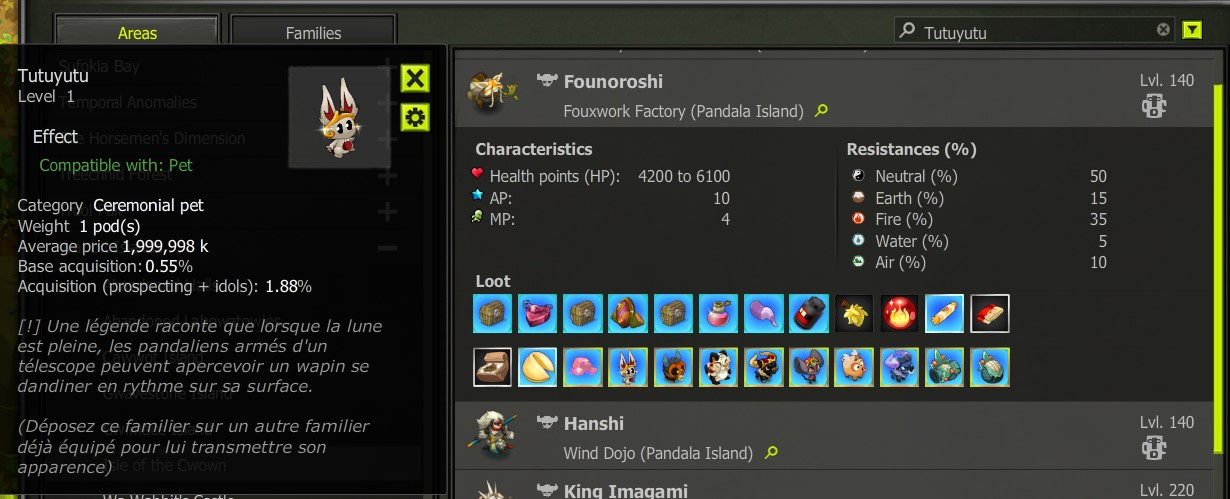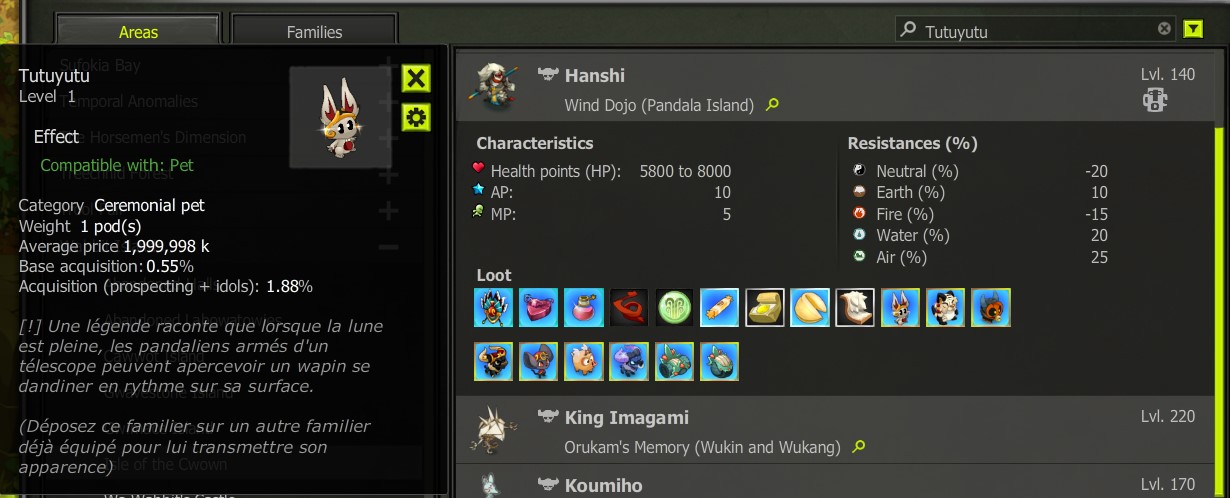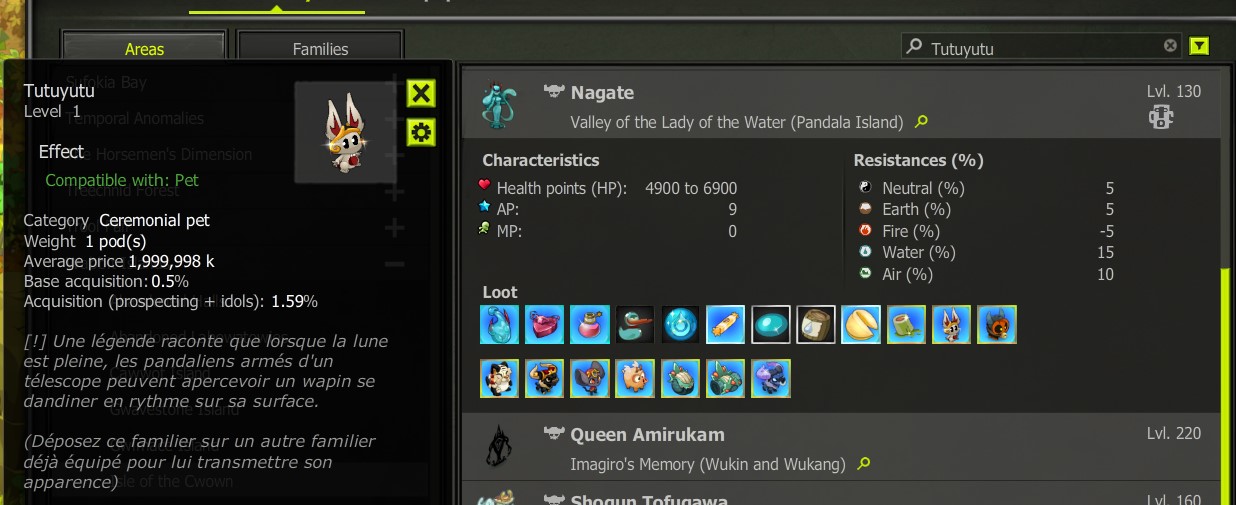 .
As you can see, opposed to the previous event that just ended (Game of Crowns), for the current event (Lunar New Year) both PP & Idols , do count.
.
.
Good luck @ ALL !!!
&
Happy Gaming!!!