Hello Ankama! I'd like to ask if somewhere in the future you would add tofu or gobball stuffed toys, because I always wanted to have them, but now when I finally came to buy them they are no longer in the shop. Thanks for your answer in advance!
Score : 5274

Speaking of irl Shop, it seems they have some % off atm; on plenty of items:
.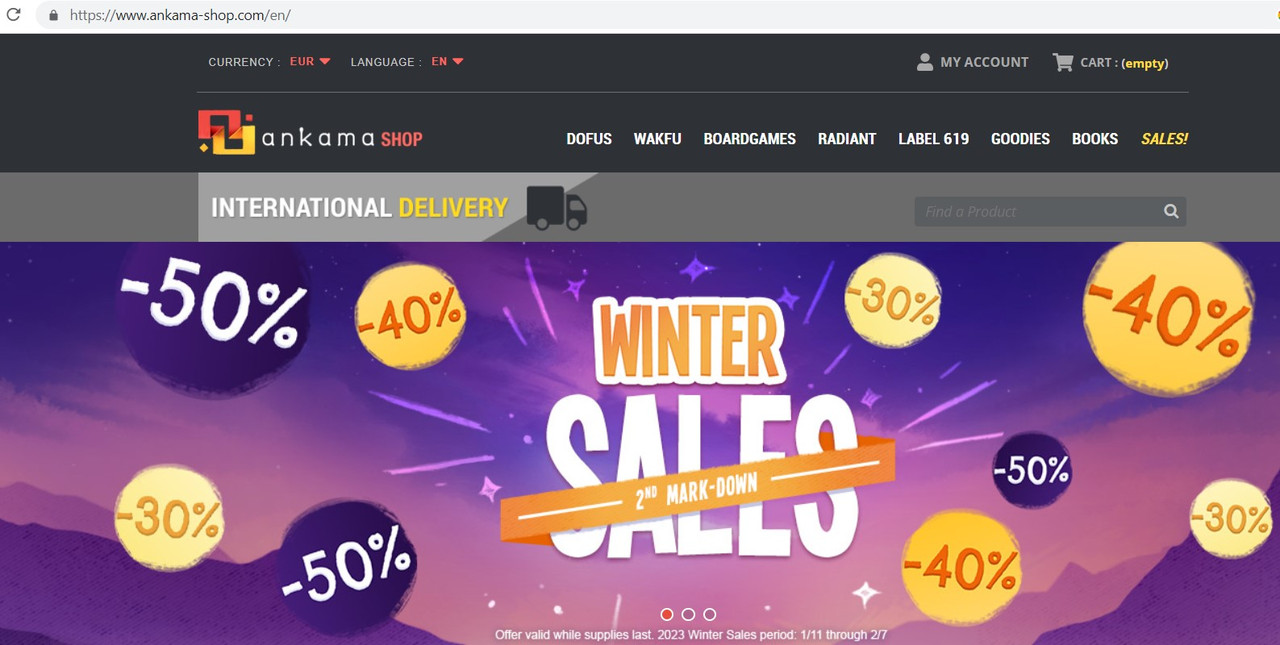 .
No tofu or gobball stuffed toys atm tho, from what I have seen... 

.
.
Unless you'd like a mini one, in plastic (I think?!).
But... Hey!
Made in plastic...
...is fantastic!
.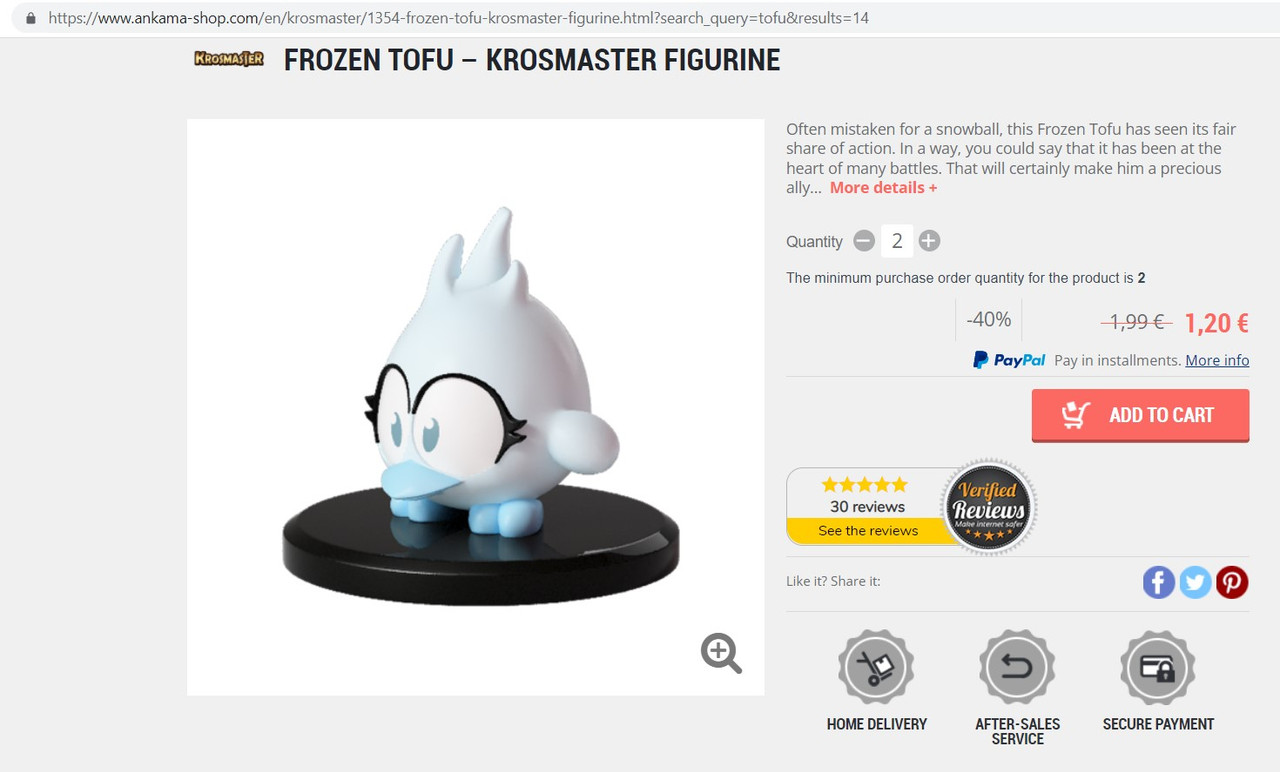 .
.
That, or instead of mini tofu, a big tofu:
.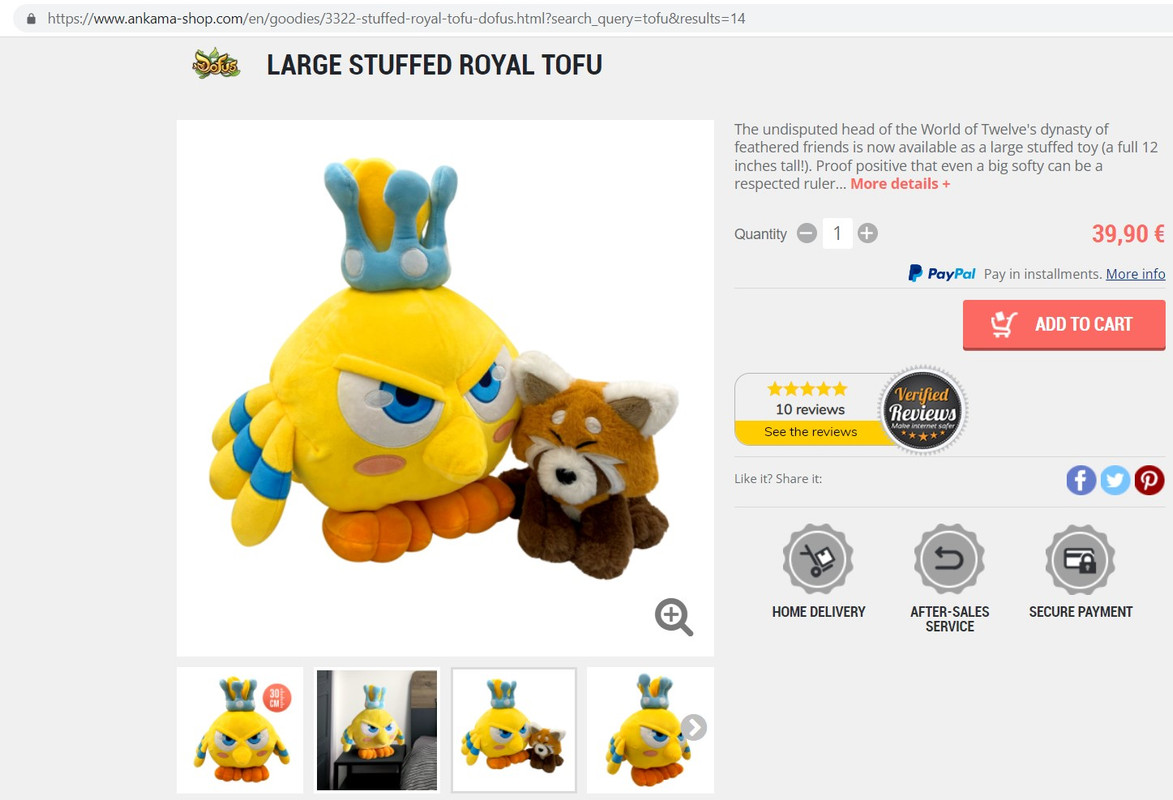 ,
.
As for gobball, the only thinggie slightly related to it is this, a tshirt:
.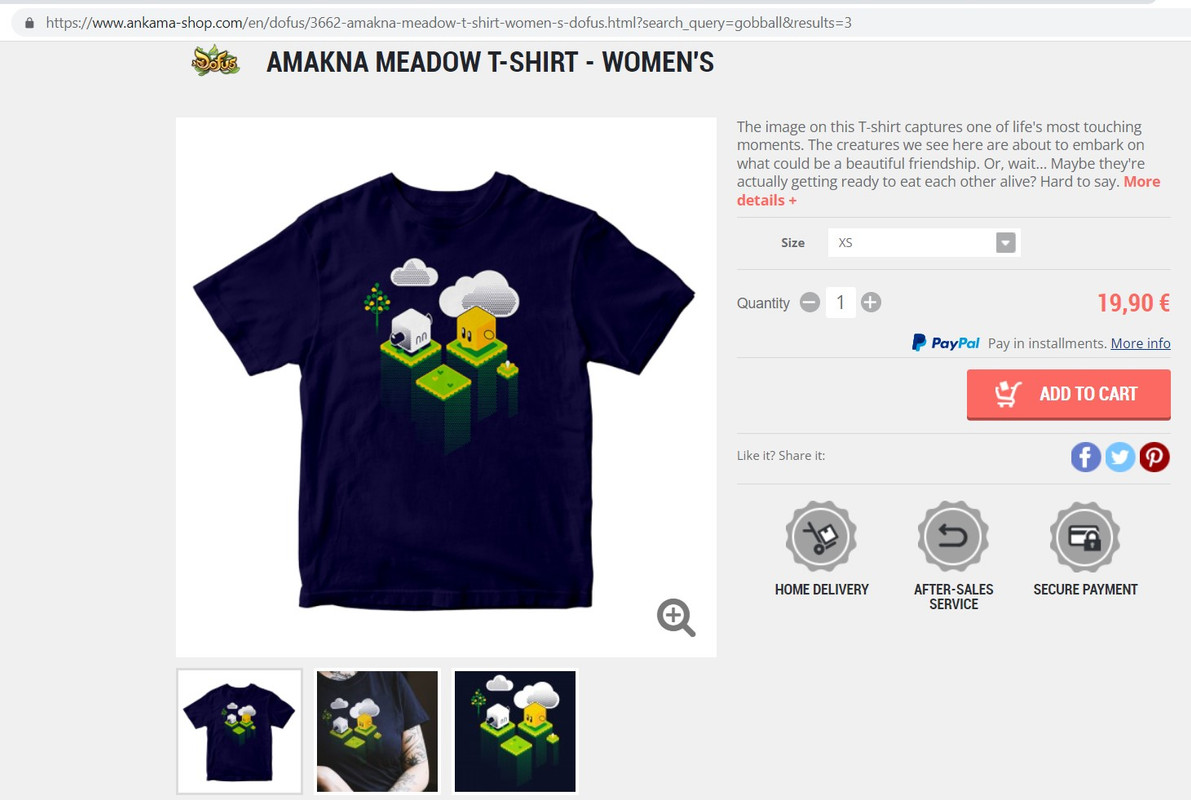 .
,