Hello. Here's an example of an interactive chair from Wakfu.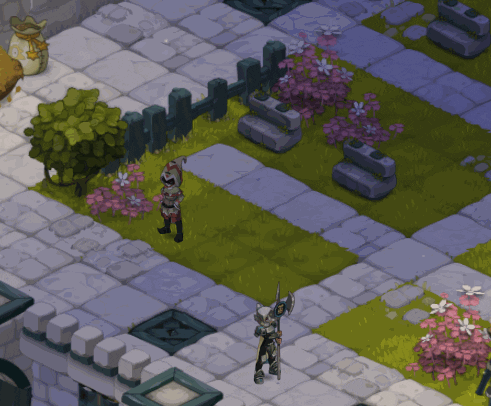 I think this is an incredibly cool feature of a game. Wakfu has it, can Dofus have it as well?
Now you may ask - where in the World of Twelve would you find these interactive chairs?
A lot of them would be found in your haven bag. Right now you can customize your haven bag with plenty of chairs you are not able to sit on. Some of the examples:
Also, most likely all territories of World of Twelve have benches and chairs which right now are completely useless because you cannot sit on them.
Imagine if you could sit on any of them! Wouldn't that be so cool?
After all, what's the purpose of a chair? To sit on it!
First Ankama intervention
Score : 140

xzBIT
-
SUBSCRIBER
-
June 19, 2019, 13:53:53
Wow would be so nice to have such stuff in dofus
Score : 84

Stulpelis
-
SUBSCRIBER
-
June 19, 2019, 14:00:51
I absolutely agree. I do not even incorporate majority of the possible chairs in my haven bag, as we cannot sit on them when we have our guild meeting or just hang out there with friends. It would be great to be able to sit on them (benches and sofas including). And not only haven bag. It is great to have interactive maps, when you see a mouse or a bug running in the corner, the ability to sit could be a very similar thing making players pay more attention at the environment and map elements.
And I really miss the possibility to sit with a mount.
Score : -1947

Score : 50

PAPRlKA
-
SUBSCRIBER
-
June 19, 2019, 14:54:54
Genius idea, must happen. A lot of people try to sit on chairs in game (me including), but the result is badly placed character even if you try dozen times.
Score : 91

Fernwood
-
SUBSCRIBER
-
June 28, 2019, 01:22:45
Always thought it should be a feature - hope it happens. These 'little' things that make dofus fun.
Score : 6

Great idea! We need it!!!
Score : 25811

In case Ankama cannot implement interactive chair right away.

Alternative Suggestion: Iron Throne Emote.
Player summon a chair and sit on it.